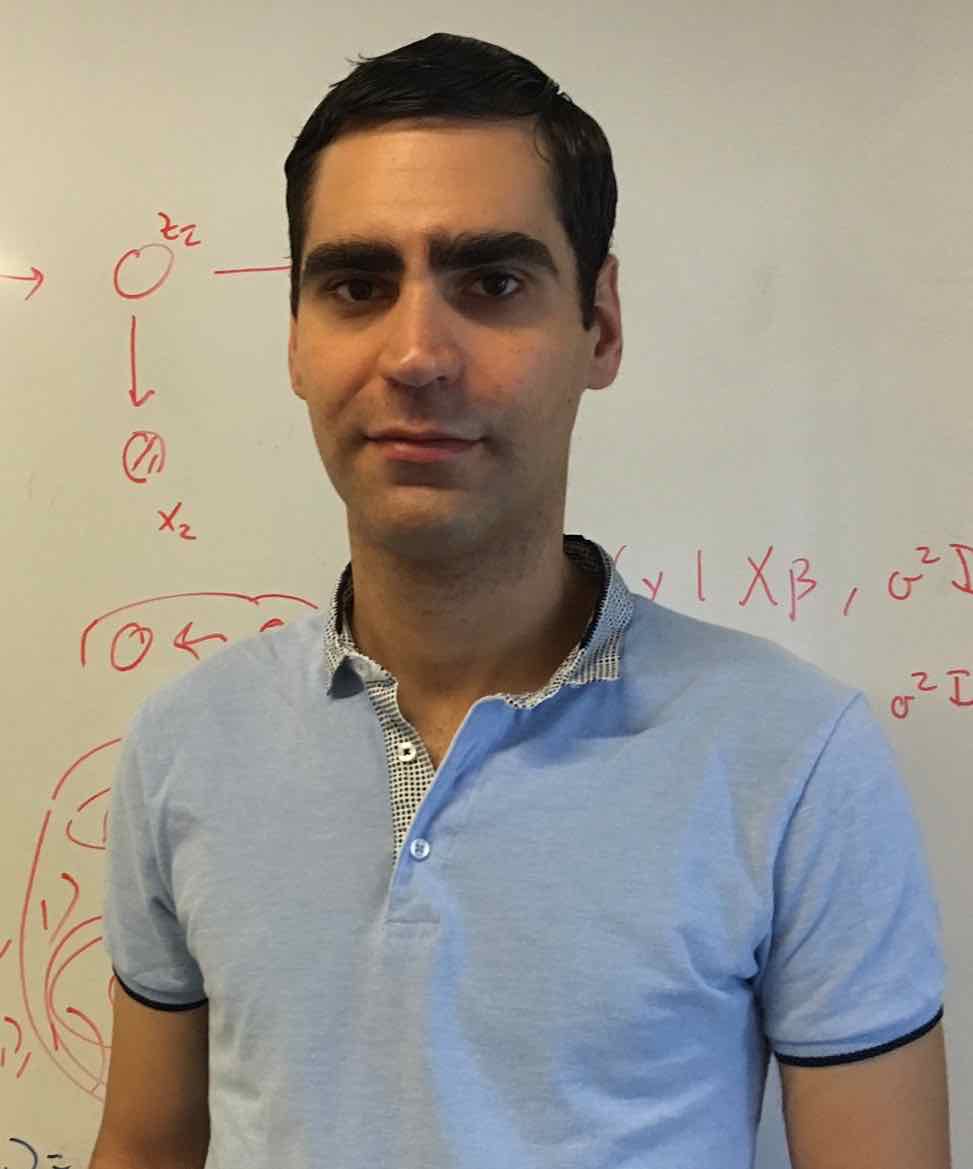 About me
I am a Postdoctoral Research Scientist with David Blei at the Data Science Institute and the Department of Computer Science at Columbia University, and with Zoubin Ghahramani at the Engineering Department of the University of Cambridge. I currently hold a Marie Curie fellowship in the context of the E.U. Horizon 2020 program. I completed my Ph.D. and M.Sc. from the University Carlos III in Madrid, and received the National Best Student Award from the Spanish Ministry of Education for my B.Sc. in Electrical Engineering. My research is focused on statistical machine learning, specially Bayesian modeling and inference. See my CV for further information about me.
My research interests include probabilistic modeling, Bayesian nonparametrics, and their applications, as well as Bayesian inference algorithms (Markov chain Monte Carlo methods, variational inference, expectation propagation, etc.).
Besides machine learning, I also love board games. Check out boardgamefinder.net for our fun board game recommender engine!